My Suite Lisbon


Rua São Boaventura 23 ,
1200-407 - Lisboa
Tel.

+351 917 238 643
Mail.

mslreservations@phchotels.pt
Health and Safety Measures
HYGIENE AND SAFETY MEASURES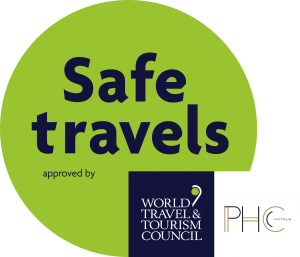 In view of the current situation following the pandemic COVID-19, PHC Hotels has been guiding its performance by an attitude of responsibility in relation to the measures defined by the Ministry of Health, National Health Authority and Portuguese Turism Board – Clean&Safe Certification, as well as complying with the requirements of World Travel & Tourism Council - Safe Travels, assuming the safety of its guests, partners and employees as a priority.
For the safety of all of us, PHC Hotels has adopted hygiene and safety measures that promote the common well-being and contribute to the control and mitigation of Covid 19. We are glad to share them with you and we appreciate your cooperation and the compliance with the defined guidelines.
KEEPING TOGETHER IS ON US!
We took the necessary measures that enable us to be together again in safety and we count on you to comply with the following standards.
| | |
| --- | --- |
| Entering the Hotel | Disinfect your hands every time you enter My Suite Lisbon Guest House |
|   | Your body temperature is measured whenever you enter My Suite Lisbon Guest House |
|   | Our team disinfects your luggage |
|   |   |
| During your stay | Disinfect your hands regularly using the various hygiene points available |
|   | Access more information and consult our menus through the TV, App or QRcode directory |
|   | Always keep the safety distance |
|   | Comply with respiratory etiquette rules |
|   |   |
| Before Check Out | We suggest that payments be made the day before check-out |
|   | We appreciate that payments are made using a contactless card or any other available virtual payment method |
In case of non-compliance with the rules, the situation will be referred to the General Directorate, who will give you the appropriate follow-up.
WHAT WE DO FOR YOU